Portrait of Stephy Langui by Rene Magritte, 1961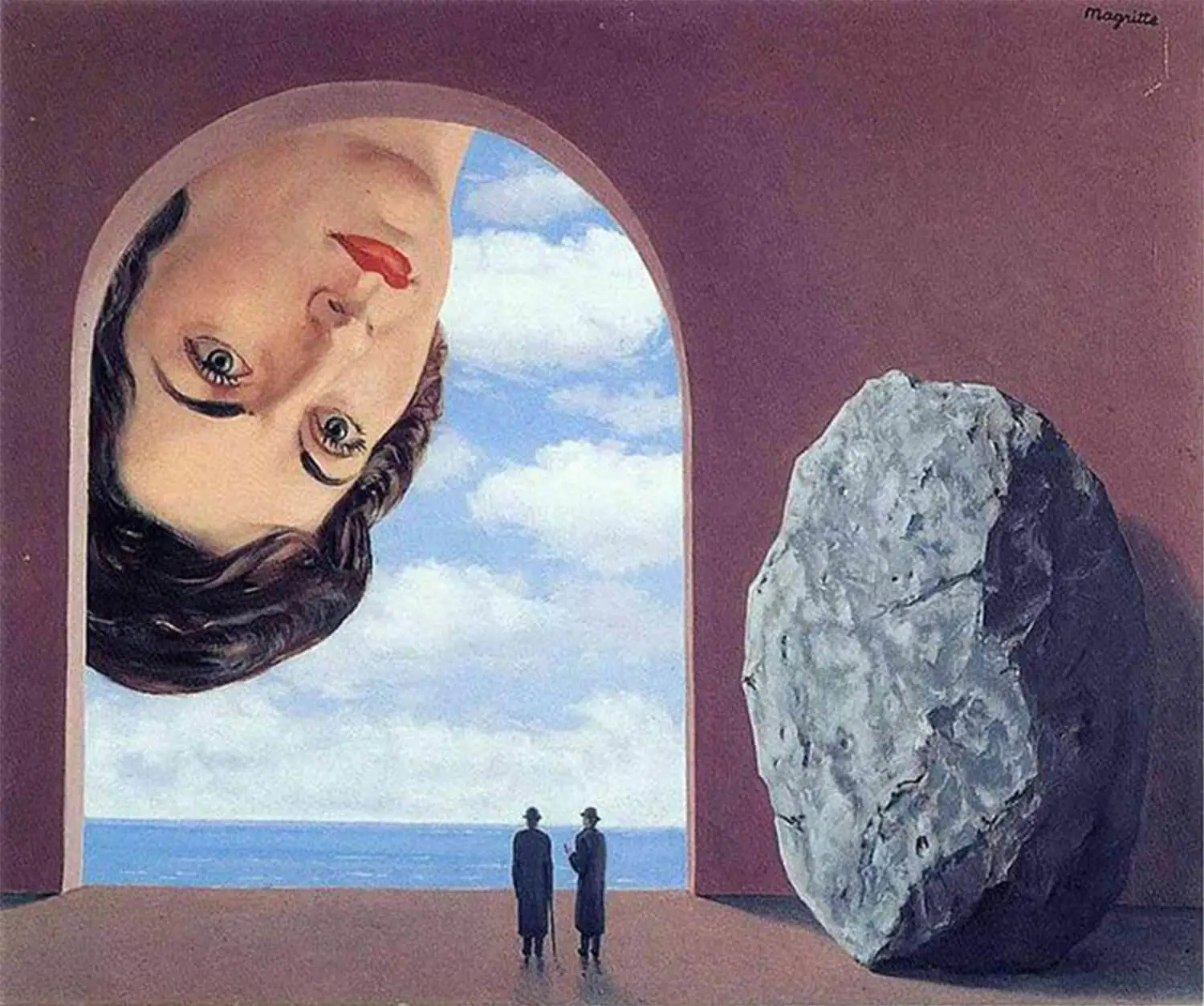 Portrait of Stephy Langui - Rene Magritte. Canvas, oil.
Rene Magritte is an outstanding surrealist of the twentieth century, originating from Belgium. His bizarre creation is characterized by equanimity and some detachment. The reason for that is the influence of the tragic loss of his mother in childhood, which he carried throughout his entire life. She died because of drowning in the river, following a two-year depression. After what tragic event, the fifteen-year-old boy abruptly became an adult and closed himself in. His savior was the love that came to him seven years later.
The main feature of the his creation is a specific philosophy, reflected in the images-symbols and read by our subconscious. Most often, when talking about Rene Magritte, we mean the image of a man in a bowler hat with an apple! But do you know how the skilled master made beautiful portraits of women, depicting the sweet physicality or showing what was stored in their hearts?
Here, we see a picture by Rene Magritte, titled "Portrait of Stephy Langui", showing a pensive woman who looks upside down at the viewer. Her large gray deep eyes are harmonized with floating clouds, resembling sheep in a pasture, and the blue sky and the sea, reflecting the small sunrays, leading us into a childish spontaneity and reflecting calm and a sort of routine.
In the meantime, we can feel the tension, shown by the image of a huge dark gray stone, that transmits a feeling of heaviness and pressure, a high cherry arch and the silhouettes of two men wearing dark suits and hats, engaged in an intellectual conversation. A certain connection between the author and the viewer is created by the painter.
It can seem that, by applying the paint, Rene Magritte managed to describe Stephy Langui's inner world, where the joy, sadness, heaviness, and a certain sense of freedom are all present. She is fully submerged in her thoughts. This can be understood from the look of the heroine of the painting.
The work was painted in 1961 in oil on canvas, using cold colors of gray-blue and cherry shades. In his work, Rene Magritte showed the calmness of a contemplative human, and a focus on what surrounds him.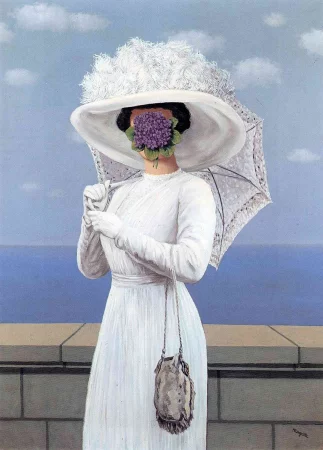 Painting The Great War, Rene Magritte - Meaning and Analysis
The Great War - Rene Magritte. Canvas, oil. 81 x 60 cm...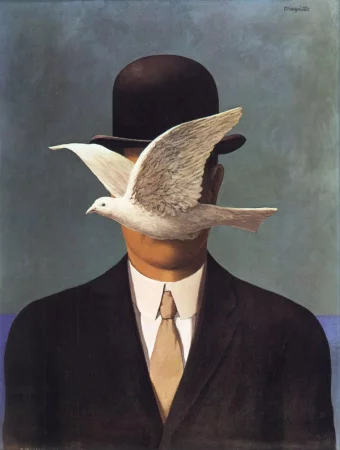 The man in the bowler hat, Rene Magritte
The man in the bowler hat - Rene Magritte. Canvas, oil. 70 x 50 cm...