Famous paintings by Russian artists
The painting titled "Gurzuf" was written by Ivan Konstantinovich Aivazovsky in 1859....
Aivazovsky painted his "Arrival into Sevastopol Bay" in 1852, depicting the Alexandrovskaya and Konstantinovskaya batteries on the right and left hand of the picture, respectively....
The "Moonlit Night. The Bathhouse in Feodosia" was painted by Aivazovsky back in 1853. And the very first thing attracting the viewers' attention is the bright lunar disk, breaking the thick and dense darkness of the southern night with its light....
In 1857 Aivazovsky wrote the painting "The Italian landscape. The Evening" based on his memories of a trip to Italy in youth. The picture shows the master's walk on Lago Maggiore Lake at the foot of the Alps....
"The seashore at night. At the lighthouse" titled painting was written by Aivazovsky in 1837, in the early period of time when the artist was studying at the Saint Petersburg Academy of Arts....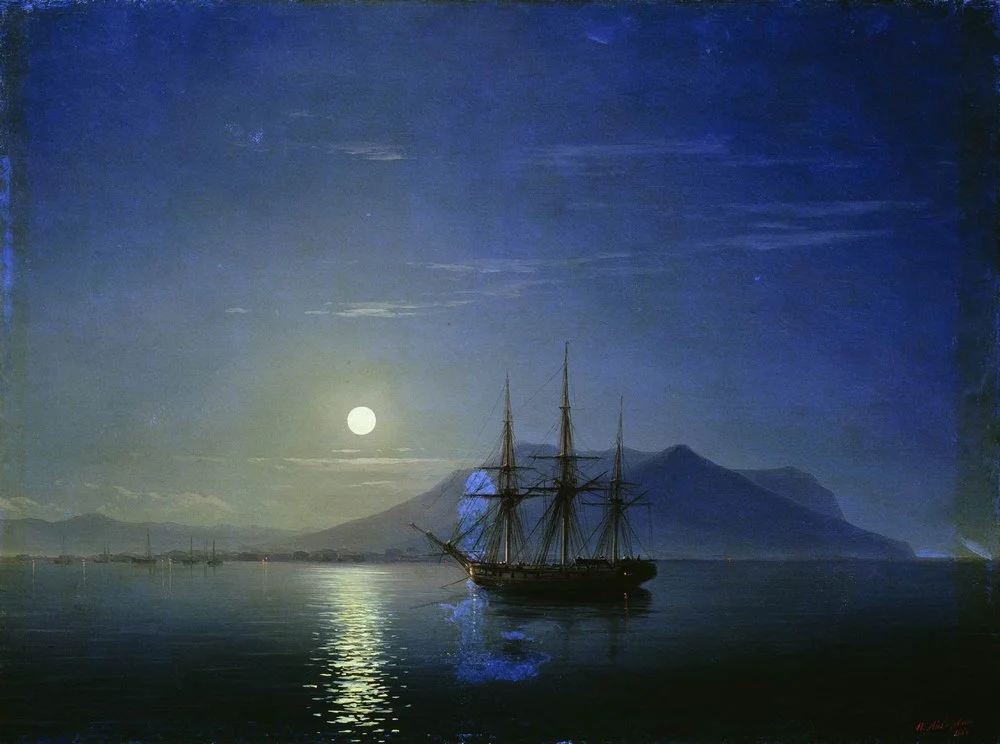 Date of creation – 1858, written by I. K. Aivazovsky in Feodosia where, by that time he had lived for more than ten years....
The water element is in the center of the plot: the raging night sea, formidable and at the same time beautiful. Reflections of moonlight are conveying the transparency and radiance of water in the Cimmerian darkness of this storm....
The Sinking Ship" was written by Aivazovsky in 1854 on paper with a pencil....
Written back in 1873, "The Rainbow" by Aivazovsky was the start of a new period in his work. Unlike all his previous paintings, done in bright, contrasting colors, in this one the artist applied more muted, pastel hues....
The painting named "The Sea. Koktebel" was written by Aivazovsky in 1853....