Minin's Appeal, Konstantin Makovsky - Painting Description
Minin's Appeal - Konstantin Egorovich Makovsky. Canvas, oil. 698 × 594 cm
It would be quite difficult to describe the masterpiece by Konstantin Yegorovich Makovsky, titled the "Minin's Appeal to the Nizhny Novgorod Citizens", in words, due to the prevailing emotions. This forty-meter-long patriotic canvas was created based on the historical facts dating back to the year 1611 and, specifically, the popular movement led by Kuzma Minin and Dmitry Pozharsky against the Polish interventionists. The painting impresses the viewer with its scale, plot, and compositional structure.
On the other hand, Repin used to criticize this picture, saying that despite Makovsky's success with creating a colorful painting, he failed to convey the emotions. However, it was Ilya Repin to inspire Makovsky to create this work, when Konstantin Yegorovich gos shocked by the "
The Cossacks write a letter to the Turkish Sultan
" work, which took Repin thirteen years to write.
The painter accurately depicted more than a hundred characters, and he also perfectly conveyed their emotions and moods, as well as the colors of an early autumn morning.
One will easily note the mayor of the city, Kuzma Minin, furiously calling out to the converging crowd. Apart from Minin himself, there are so many people faces shown in the foreground of the painting, with their emotions fetched out.
Makovsky also succeed in conveying the atmosphere and architecture of that period authentically. He created numerous sketches of people belonging to different classes, after watching them for hours. And, to convey a true atmosphere, he thoroughly copied the household and jewelry items, outfits, and all other things from the genuine products.
The painter requested a room for him to work, however the St. Petersburg Academy of Arts refused to provide it, so he had to buy a workshop near Paris, and worked there, visiting Novgorod from time to time to collect additional historical material.
Writing this painting took Konstantin Yegorovich six years; it was initially shown to public in Nizhny Novgorod in 1896. The work touched the souls of all common people; however, the Russian intelligentsia did not react in the same way. Makovsky was a salon artist. Once he had completed his best painting, he continued to create salon portraits, never returning to the historical plots.
It is interesting that there were other painters who tried to portray the people's militia, but K. E. Makovsky was the only one to perfectly succeed in conveying the whole power and scale of the people's movement.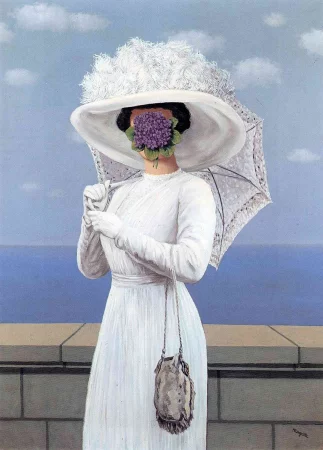 Painting The Great War, Rene Magritte - Meaning and Analysis
The Great War - Rene Magritte. Canvas, oil. 81 x 60 cm...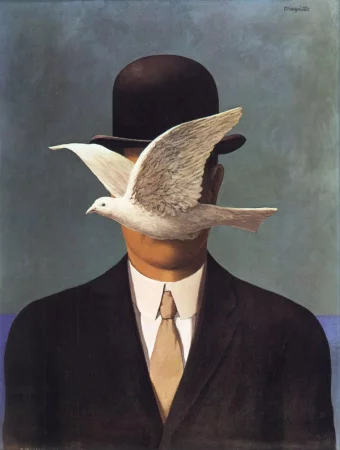 The man in the bowler hat, Rene Magritte
The man in the bowler hat - Rene Magritte. Canvas, oil. 70 x 50 cm...