Portrait of Leo Tolstoy - Description painting by Ivan Kramskoi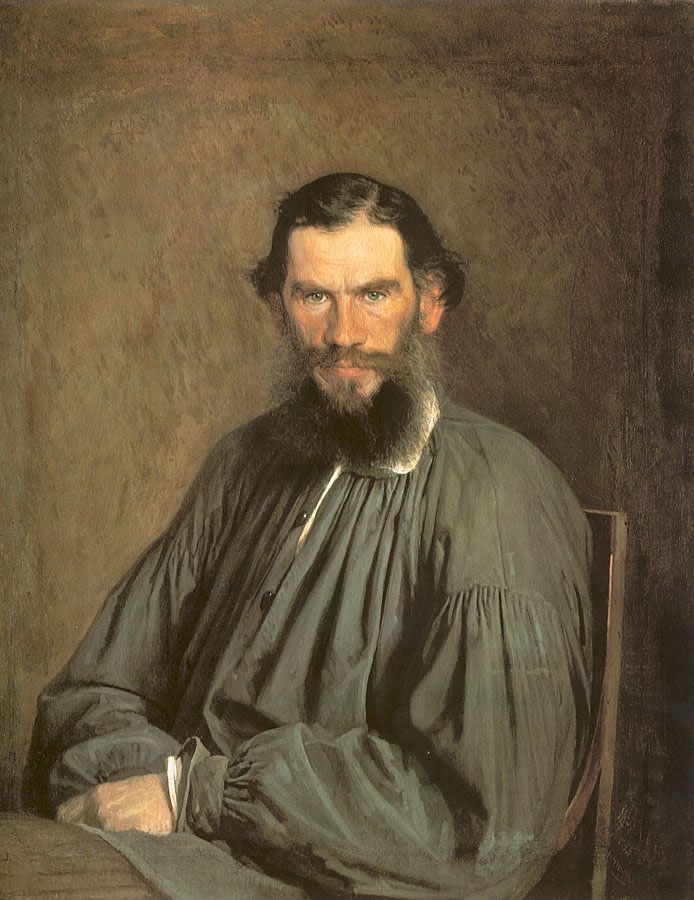 Portrait of Leo Tolstoy - Kramskoy. 1873. Oil on canvas. 98 x 79.5 cm
One of the most famous paintings by Kramskoy is a magnificent portrait of the Russian classic Leo Tolstoy.
The background of the portrait is very fascinating. Pavel Tretyakov decided to put together a gallery of portraits of people who Russia is proud of. For sure, even during his lifetime, the legendary figure of the great writer was supposed to be immortalized on canvas, however, Tolstoy did not give his consent for so long.
Kramskoy made a decison to try his luck, especially since he then lived near the Yasnaya Polyana estate. Once he had reached the estate, the artist found a writer chopping wood. Simple attire and a long beard did not immediately allow the master to be recognized.
After talking, Kramskoy several times returned to the request to paint a portrait, to which he received a decisive refusal. Finally, the artist announced that anyway such a great person as his interlocutor would be embodied in a portrait only with different hands. Lev Nikolayevich was familiarized with Kramskoy's paintings and decided that if there is no way to go without a portrait, then let this talented and judicious artist become his portraitist; however, but he expressed one condition - he would keep the portrait for himself.
So, Kramskoy began to paint two identical portraits in parallel, working on two works with great pleasure. Now one of them can be seen in Yasnaya Polyana, while the other is has been exhibited at the Tretyakov Gallery for over a hundred years.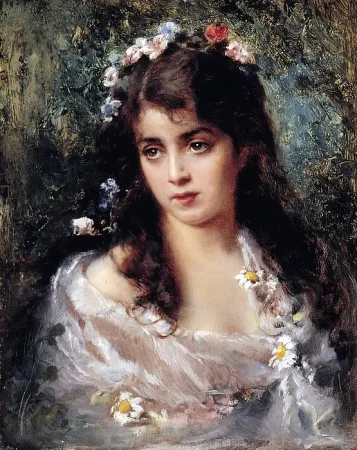 Girl dressed as Flora, Konstantin Makovsky
Girl dressed as Flora – Konstantin Egorovich Makovsky...
The Suppression of the Indian Revolt by the English, Vasily Vereshchagin
The Suppression of the Indian Revolt by the English – Vasily Vereshchagin...