Portrait of Chaliapin, Boris Mikhailovich Kustodiev
Portrait of Chaliapin - Boris Mikhailovich Kustodiev. 1922. Oil on canvas. 315.5 x 237.5 cm
The work of Boris Kustodiev, colored with piercing notes of love for his country, is very surprising as it falls on the 1910-1920s - the most difficult years for Russia. The master's immersion in the national past became a kind of departure from revolutionary reality and was expressed in the creation of numerous canvases on the theme of fairs, cheerful folk festivals and noisy holidays. Sound, smart, daring - such is the merchant Russia on the artist's canvases.
The outstanding singer
Fyodor Ivanovich Chaliapin
is presented against the background of winter with Russian troikas, saying that the artist who conquered world scenes remained a Russian person at heart. Born in Kazan, Chaliapin made a brilliant career, which commenced at the Mamontov's Private Opera, and continued at the Imperial Theaters in Moscow and St. Petersburg. Kustodiev, upon completion of the ceremonial portrait of the singer, captured him in the form of an imposing master.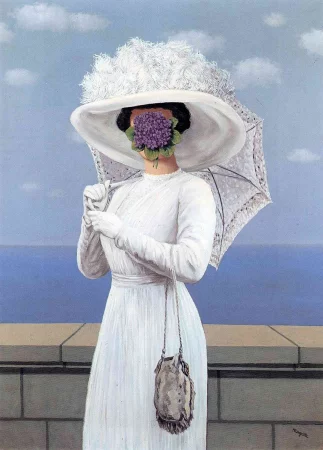 Painting The Great War, Rene Magritte - Meaning and Analysis
The Great War - Rene Magritte. Canvas, oil. 81 x 60 cm...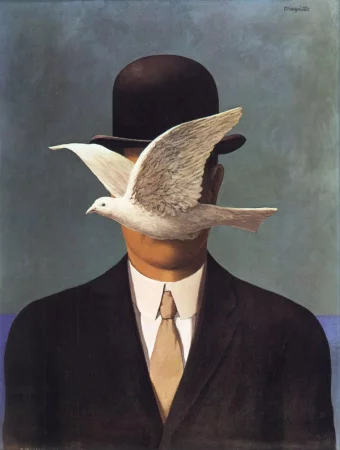 The man in the bowler hat, Rene Magritte
The man in the bowler hat - Rene Magritte. Canvas, oil. 70 x 50 cm...