Barge Haulers on the Volga, Ilya Repin - Description Painting
Repin's work of the 1870-1900s is considered significant for his contemporaries and became an illustration of this time for posterity. It largely absorbed the problems of the second half of the 19th century. The features of post-reform Russia, the unfulfilled aspirations and hopes of the Russian intelligentsia were reflected in art and literature in the popular topic of social inequality, criticism of the country's social and political system.
Seen by the young Repin (1844-1930) in 1869, the barge haulers hauling an overweight cargo barge excited his soul. This theme, the artist developed for several years after leaving for Volga. The depicted oppression of the poor was a call for mercy towards the common man. It is amazing how in a seemingly depersonalized gray crowd of hard work, the painter revealed the individual traits of each of the barge haulers, endowed them with character, fate, which can be read in faces exhausted by years of adversity.
Owing to the contrast, introduced by Repin, of a string of slaves and the sprawling expanse of the wide, flush Volga river with a white sailing ship in the background (unconsciously associated with freedom in the viewer), the master managed to pass judgment on modern society, which cruelly enslaves the powerless.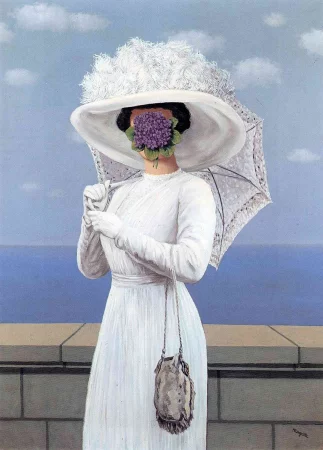 Painting The Great War, Rene Magritte - Meaning and Analysis
The Great War - Rene Magritte. Canvas, oil. 81 x 60 cm...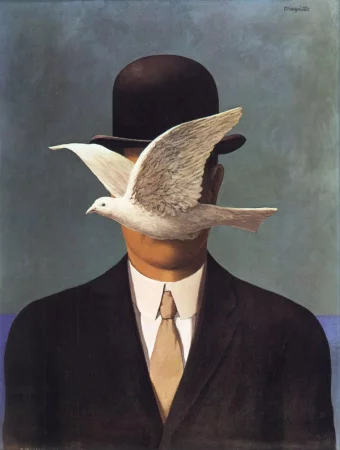 The man in the bowler hat, Rene Magritte
The man in the bowler hat - Rene Magritte. Canvas, oil. 70 x 50 cm...